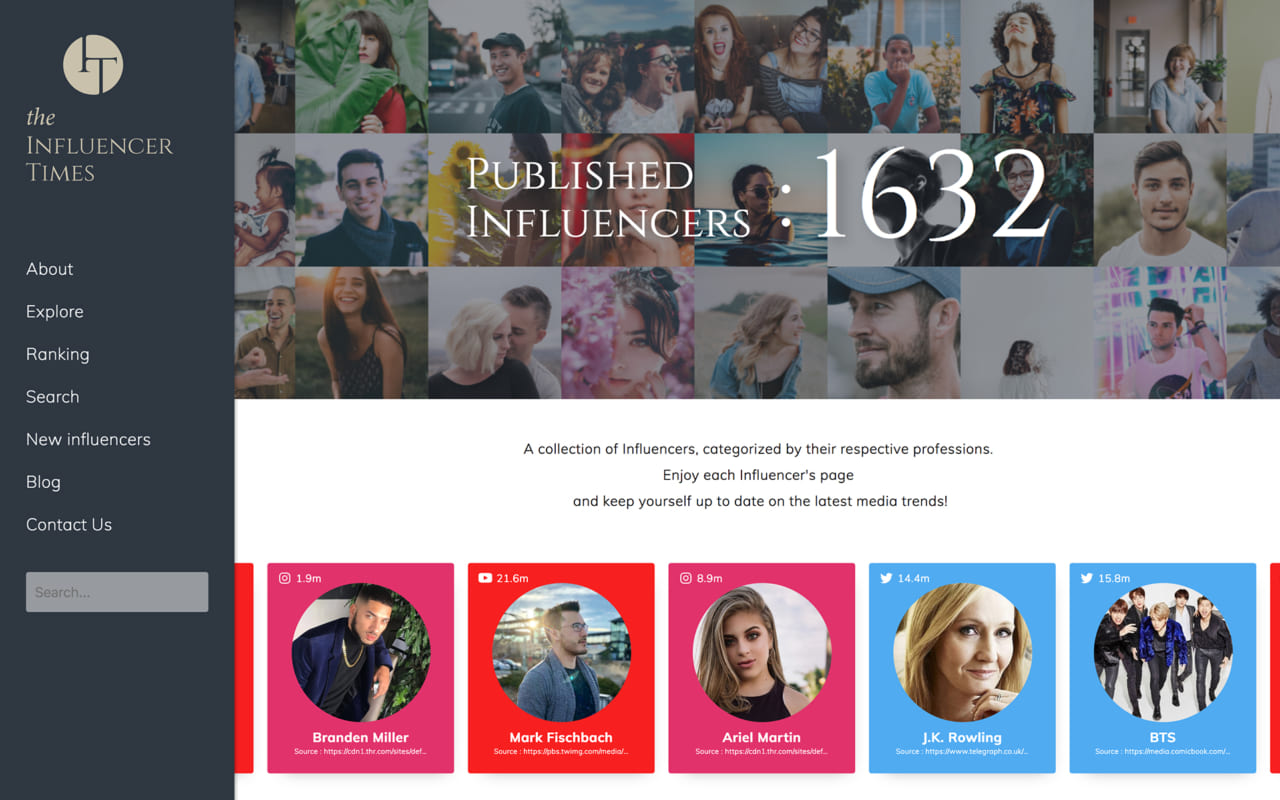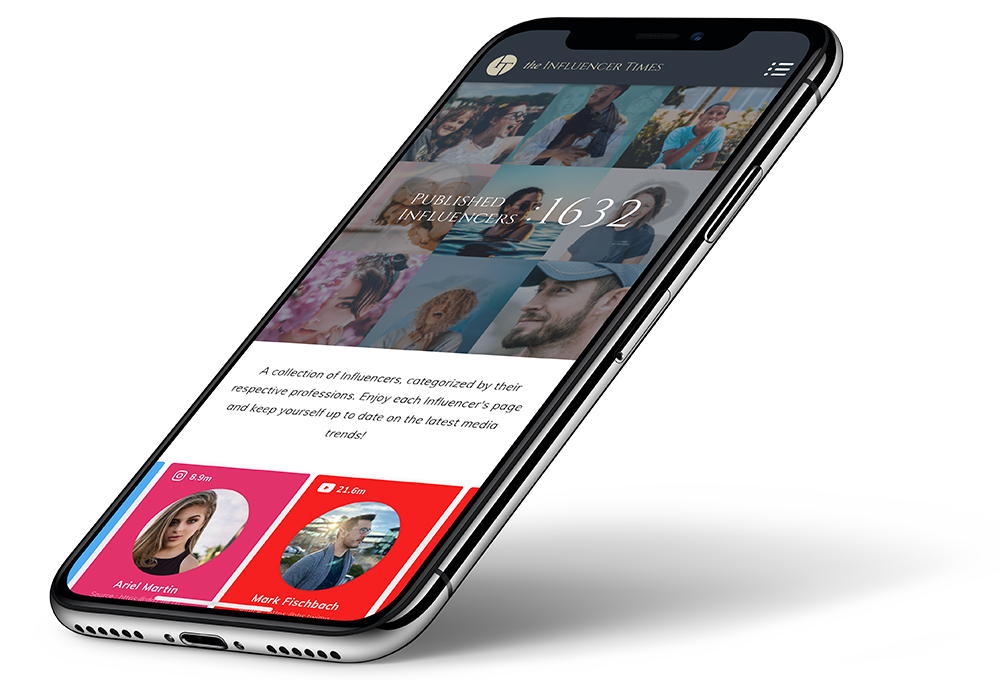 A collection of Influencers, categorized by their respective professions.
Enjoy each Influencer's page and keep yourself up to date on the latest media trends!
The Influencer Times is an all-in-one website for social media and work related content of Influencers: successful individuals in the world who can act as a benchmark & inspiration for success.
Each influencer page on our website includes the respective influencer's social media, work achievements as well as our own cultural touch; a Kanji character for each influencer that we believe best portrays the way they lead their life.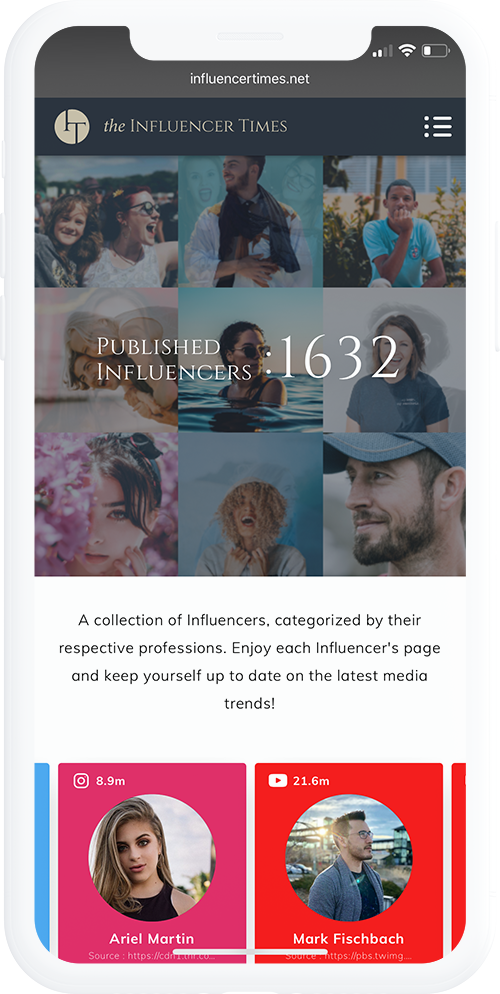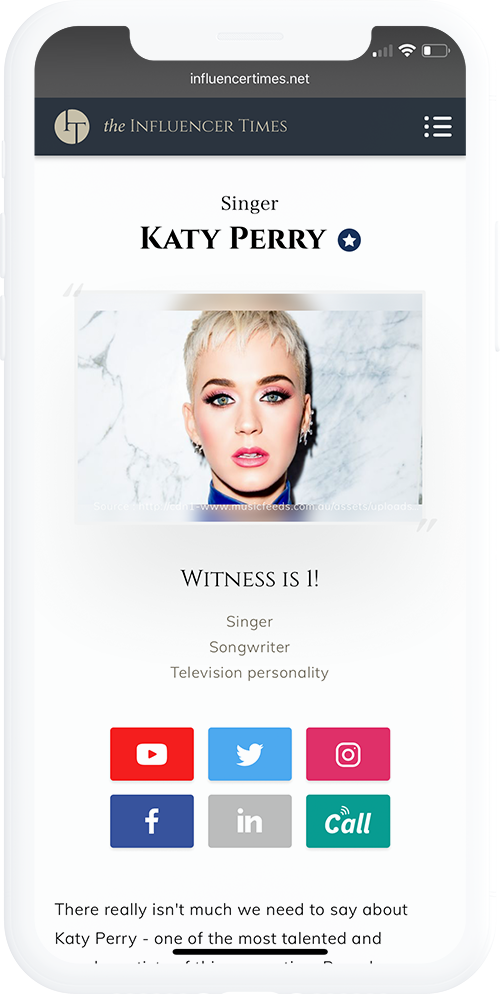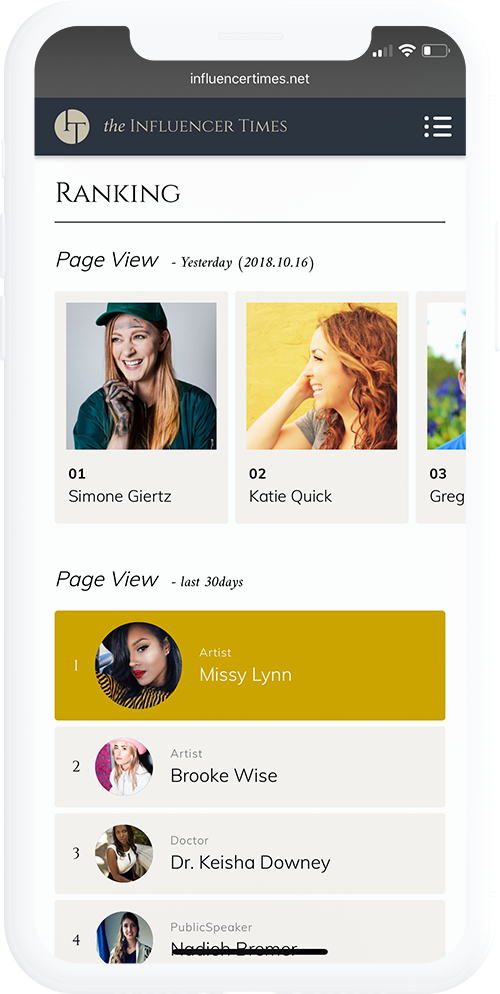 | | |
| --- | --- |
| SITE | https://influencertimes.net |
| LAUNCH | 2018.09.01 |
| TYPE | Media Site |
| FIELD | planning, writing, direction, art, design, markup, javascript, cms |
BACK